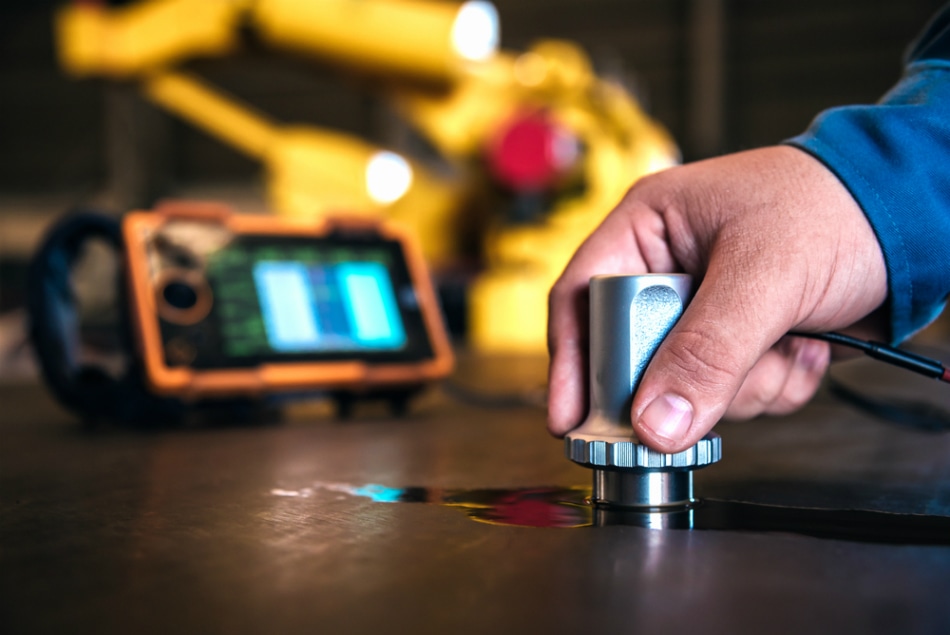 Non-destructive testing or NDT is one of the safest and reliable methods for inspection of tanks, materials, and industrial components since its invention. Whether it's a local inspection company or an API inspection services provider, professionals prefer NDT. Besides being safe, NDT methods offer a cost-effective and quick solution to a wide range of testing needs. Another critical factor that makes NDT sought after inspection method is it requires little to no work disruption and damage to the machinery.
NDT methods are used to identify and detect damage to a component so that timely action can be taken to prevent any catastrophe. While conducting non-destructive testing, components, machinery, and equipment shouldn't get damaged or harmed. Thus, only experts with qualifications in undertaking such tests can perform it.
Visual testing is one of the oldest and widely used NDT methods wherein a skilled technician inspects the surface of the machine or tank to look for signs of corrosion or damage. With the advancements in technology and science, new NDT methods have evolved like liquid penetration testing, eddy current testing, ultrasonic testing, radiographic testing, etc.
Advantages and disadvantages of non-destructive testing
Non-destructive testing offers four benefits to tank inspection companies; they are:
Ease of identification of safety issues
Non-destructive testing is used to determine whether a machine, tank or component needs to be repaired or replaced. It also helps to ascertain if the components are safe for usage. NDT is a preferred inspection method to check if the machine or product is safe to use, and the person working on it is safe from any harm. The majority of NDT methods are harmless to humans, but they require proficiency and technical skills. If carried out properly, NDT can reveal issues and damages in the machinery that can turn into a safety catastrophe for the people working on it and the machine itself. Industries, where high-pressure equipment and machinery are used, should carry out regular NDT inspections.
If done correctly, non-destructive testing offers accurate results. Since NDT can be performed on almost all kinds of machines and equipment, one can have reliable results without the risk of damaging the components and harming the workers.
All industries have different safety standards and inspection rules and regulations. The machines have to be tested at different intervals, making the entire process costly and time-consuming. The non-destructive method is the most cost-effective testing procedure that offers accurate insights into the machine condition. One can find out when the machine needs to be repaired or replaced even before a real breakdown.
There are some downsides of non-destructive testing as well, they are:
Before conducting the NDT, the components need to be cleaned, which can be a time taking process.
The finish of the component may affect the sensitivity of the inspection.
Some NDT can be performed only on non-porous surfaces.
Some test methods consume electricity.
Variations in magnetic permeability can affect the result of NDT.