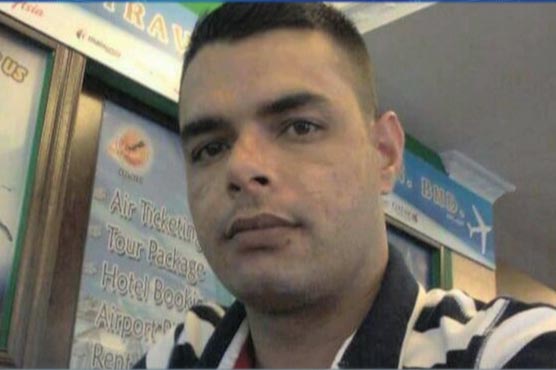 Islamabad High court's staff on Friday seized the mobile phone of First secretary of Indian High Commission, reports local media.
The incident occurred during the hearing of the case of an Indian woman, who had sought refuge in the Indian High Commission in Islamabad after arriving in Pakistan to marry.
Therefore, he prayed to the court to declare that both Ali and Uzma were legally husband and wife under the Shariah law and therefore have all the rights and duties toward each other and both can not be denied access to each other on any pretext and consequently respondents be directed to permit the petitioner to meet his wife.
He claimed that he has Whatsapp messages where Uzma asked him not to disclose details of his first marriage and also to exaggerate details of his educational qualification when her brother asks.
The petition stated that her husband, Tahir Ali, had deceived her as he was already married, and that he stole her passport and other travel documents, Dawn online reported.
He said he had urged the court to pass an order barring Uzma from leaving Pakistan until the legal issues were resolved.
Uzma, a resident of New Delhi, filed a plea with an Islamabad court on May 8 against Ali, alleging that she was being intimidated by him.
Ali rejected the allegations of physical and sexual violence and said Uzma should be medically examined to establish the claims.
Game 6 Preview: Boston Celtics vs. Washington Wizards
So they nearly doubled that output - not to mention the Celtics held the Wizards to almost half their own Game 4 total. Bradley said he was inspired by text messages he got from Thomas and Celtics' television play-by-play man Mike Gorman.
The petitioner said that he is Uzma's husband and under the law can meet her in a free atmosphere.
He added that Uzma had asked him to come over to India which he refused and instead asked her to come to Pakistan to get married.
The Ministry of External Affairs (MEA) on Wednesday assured that India is coordinating with the Pakistan Foreign Office for the safe return of an Indian woman Uzama, who alleged that she was sedated, tortured and forced to sign a nikah nama at gunpoint in Pakistan.
In the petition, Ali said that he is a taxi driver in Malaysia.
Earlier this week, the Foreign Office (FO) said Uzma would only be repatriated back to her homeland once all her legal requirements were completed.
It also sought an exemption on Uzma reporting to the police and requested her repatriation to India. Her claims were denied by Tahir.
Declaring her husband and the Foreign Office as parties to the case, Uzma declared the diplomatic enclave in the Indian High Commission as her residence.