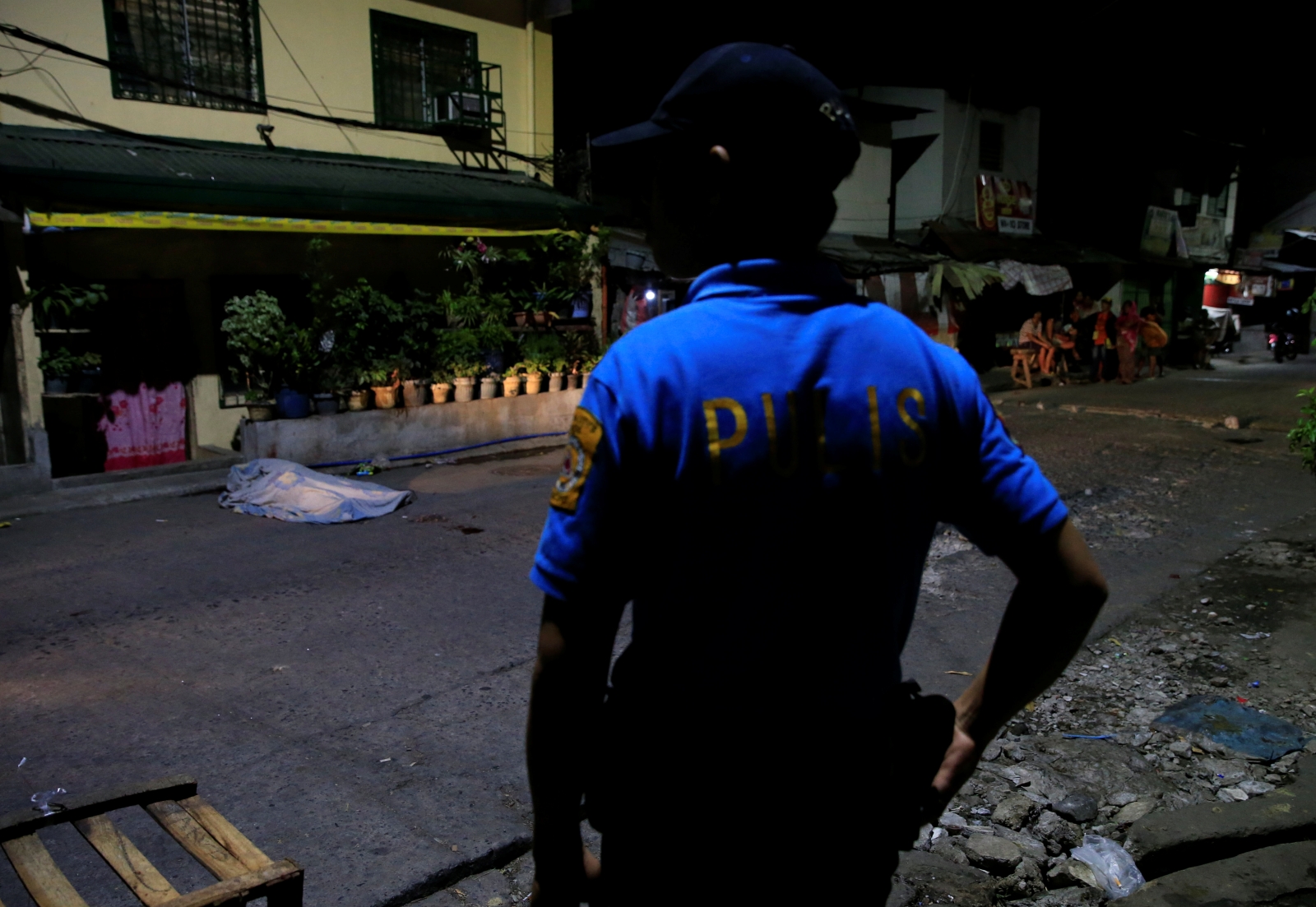 "It's very important for police chiefs and for those involved in this campaign of killing to understand that President Duterte can not protect them from criminal liability for these crimes", he said.
"The observation that the Philippines is in the midst of a "human rights calamity" is thoughtless and irresponsible", Abella said in a statement.
President Rodrigo Duterte is to blame for thousands of drug-related killings by police and vigilante groups, says an global rights group.
The president launched his shoot-to-kill anti-narcotics campaign last summer, and since that time, more than 7,000 people have been killed, reportedly by rogue cops and vigilantes in a majority of cases.
The investigating team led by HRW Emergencies Director Peter Bouckaert found the official spot reports by the police of these incidents, saying the suspects were killed because they resisted arrest.
The rest of the deaths were categorized as "under investigation" where most of the assailants, often "vigilantes", are unknown. The report highlights practices by the police of falsifying evidence including planting drugs, guns and spent ammunition at crime scenes.
In several instances that HRW investigated, suspects in police custody were later found dead and classified by police as "found bodies" or "deaths under investigation".
Tori Spelling and Dean McDermott welcome baby No. 5
Spelling, 43, announced Thursday night on Twitter the spouses of 10 years have welcomed their fifth child into the world. Tori Spelling and husband Dean McDermott are new parents yet again! She added: "But we always wanted a big family".
Duterte recently gave permission to Philippine National Police (PNP) chief Ronald dela Rosa to resume the police anti-drug operations on the condition that only policemen with proven integrity would participate in the campaign.
In February, Duterte said there are four million drug addicts in the country, while the Philippine Drug Enforcement Agency said there are 3.7 million drug users - and not addicts - in the Philippines as of August 2016.
Commenting whether the crisis could have been predicted, Bouckaert said that the warning signs very fairly evident.
The human rights watchdog also accuses President Rodrigo Duterte and other senior officials of instigating and inciting killings of mostly urban poor in a campaign that "could amount to crimes against humanity".
It also called on the National Bureau of Investigation and Ombudsman to conduct an impartial investigation and seek prosecutions for all the people found responsible.
With this, HRW urged the United Nations to create an independent, worldwide investigation into the killings to determine responsibility, and ensure mechanisms for accountability.